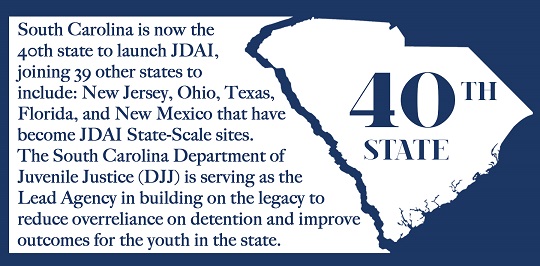 The South Carolina Department of Juvenile Justice has partnered with the Annie E. Casey Foundation (AECF) to become the 40th state to adopt their Juvenile Detention Alternatives Initiative (JDAI). For over 25 years, AECF has worked to create a system that locks up fewer youth and relies more on proven, family-focused interventions that create opportunities for positive youth development. Using a model rooted in eight core strategies, JDAI proves effective in helping participating jurisdictions - such as SCDJJ - create alternative programs for juvenile offenders, thus safely reducing their detention populations.
This initiative directly aligns with SCDJJ's mission of protecting the public and reclaiming youth by:
eliminating inappropriate/unnecessary use of detention.
minimizing failure to appear and incidences of delinquent behavior.
redirecting public finances to more effective reform strategies.
reducing racial/ethnic/gender/geographical/offense disparities and advancing equity.
improving conditions in secure detention facilities.
"We're motivated by what's best for young people, while still protecting the public and responsibly using taxpayer dollars," explains DJJ Executive Director Freddie Pough. "I believe JDAI will help us develop more effective reform strategies, better invest in South Carolina's youth, and provide a more responsible form of justice."
8 Core Strategies of JDAI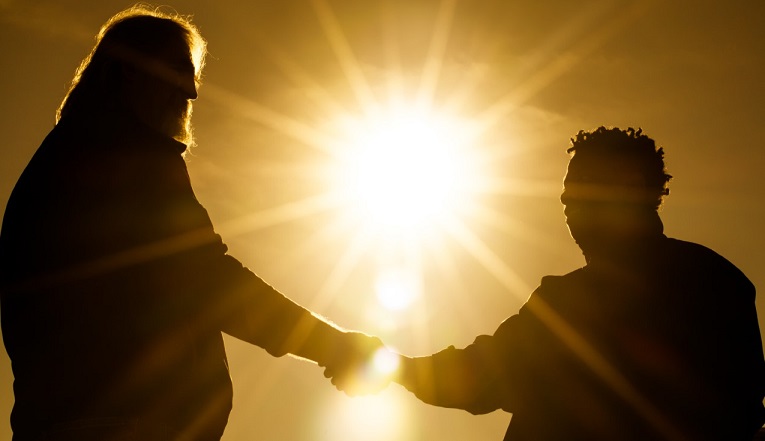 JDAI is a system-wide change in philosophy, practice and policy that focuses on eight core strategies:
Collaboration
Data-Driven Decision Making
Eliminating Disparities
Objective Admissions Screening
Alternatives to Detention
Case Processing
Special Detention Populations
Conditions of Confinement