Due to the broad scope of services SCDJJ provides, our Agency has a variety of gratifying career opportunities suitable for almost any educational and professional background. The agency operates its own accredited school district, helps youth pursue career and workforce development opportunities, shows youth how to make a positive impact on their local communities, and provides rehabilitative and recreational services tailored to the individual needs of each young person.
Nearly 1,500 employees make up #TeamDJJ. We are empowering approximately 3,400 youth in every county and corner of the Palmetto State. So, chances are, a fulfilling career serving the next generation of South Carolinians isn't far away.
If you're interested in joining Team DJJ, you can see all of our current career opportunities on our SC Careers page.
NEW! Referral and Signing Bonus Incentives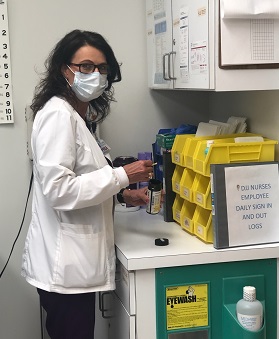 As part of our ongoing effort to recruit and retain the very best employees, the South Carolina Department of Juvenile Justice (SCDJJ) is proud to launch new signing bonus and employee referral programs. All new entry-level correctional officers, entry-level community specialists and specified rehabilitative services professionals joining the agency will now receive a signing bonus.

In addition, the Department is simultaneously launching a referral program for current employees. SCDJJ employees will receive a $500 referral bonus for each new entry-level correctional officer they refer to the Department who is then hired.
"Team DJJ is comprised of a strategic collection of experts in a wide variety of fields that are empowering our youth for the future and working to achieve our mission! The signing bonus and referral program will help us compete with other industries for the best and the brightest applicants and rewards the staff who are helping us recruit them," says Freddie B. Pough, Agency Executive Director.
Also, those who want to serve our youth and state in a part-time capacity can take advantage of our 4-, 6-, and 8-hour part-time JCO schedules. However, part-time JCOs are not included in the incentive programs.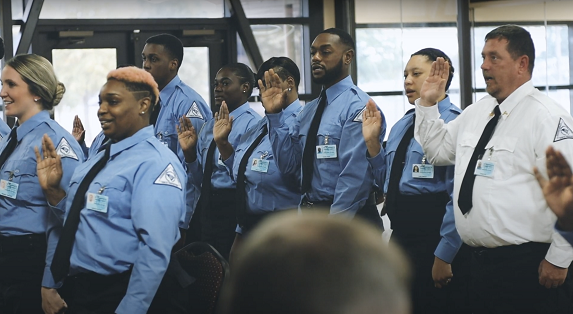 SCDJJ is a state cabinet agency committed to serving South Carolina's youth offenders. DJJ is responsible for providing custodial care and rehabilitation for the state's children who are incarcerated, on probation or parole, or in community placement for a criminal or status offense.
The agency's vision is to see youth offenders in South Carolina become productive citizens by leveraging Agency resources and community partnerships to set youth on the best possible trajectory for their lives, lowering youth crime rates and recidivism in the process.